STUDIO4 JEWELS PRO 3D
includes: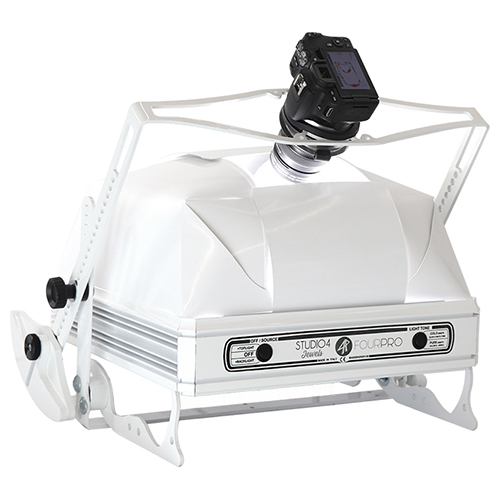 STUDIO4 JEWELS PRO
Our Studio4 Jewels Pro allows to create realistic pictures with white background and without shadows in a few seconds, without supports or glues.
The Studio4 Jewels Pro includes:
lightbox;
rotating arm;
adapter;
180mm macro lens;
automatic editing software.
Studio4 Jewels Pro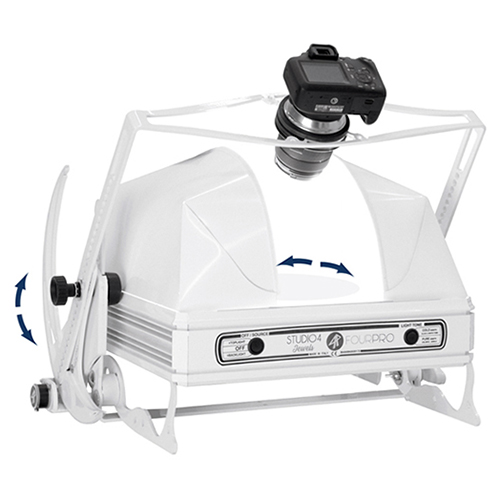 MAGIC 3D ROBOTIC KIT
The Magic3D robotic kit allows to also capture videos and it includes:
ArMotor, which controls the arm movement automatically;
The rotating turntable, which allows a 360° rotation of the subject.
The software controls the following rotations:
360° camera rotation;
360° turntable rotation;
180° arm rotation.
The software captures hundreds different positions to create stunning HTML, GIF or Flash animations.