Definition of Brand Identity
Brand identity is the set of elements of the brand that allow customers to identify the brand itself and to make it stand out from the competition.
Brand identity, together with brand image, i.e. how the public perceives the brand in the short and medium term, and brand equity, i.e. how the brand is perceived by the public in the long term, represents the strength of the brand.
BRAND IDENTITY + BRAND IMAGE + BRAND EQUITY = BRAND'S STRENGTH
The most complete model to illustrate the concept of brand identity is Kapferer's model (1996) whereby the brand is made up of six elements:

physical characteristics: physical and objective characteristics of the brand that make it recognizable

personality: the character and the way of communicating the brand, such as the tone of voice

relation: relationship between brand and customers

culture: values and principles on which the business model is based

reflection: the target audience of the brand

self-image: perception that the target has of itself through the use of the brand.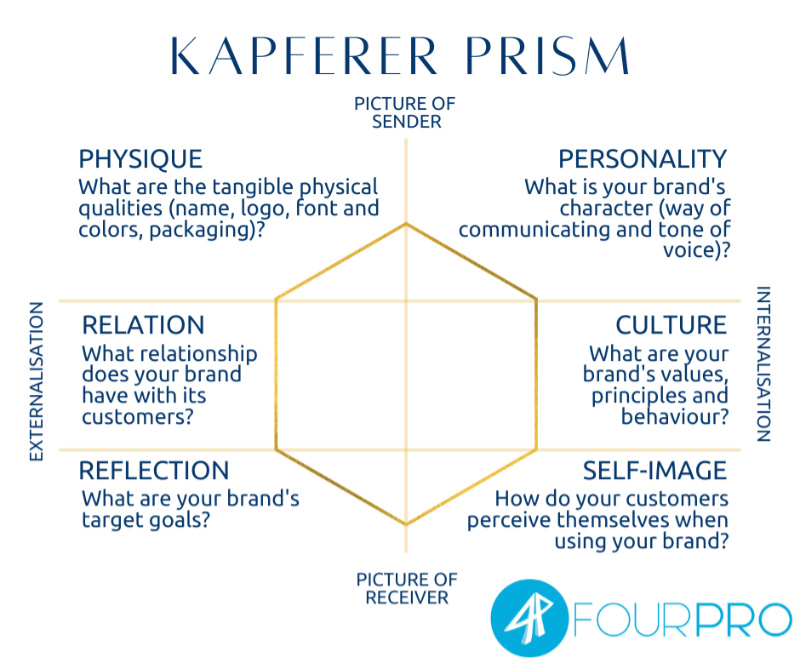 Why Brand Identity analysis is important
If you already have a brand, it is good to analyse it to understand if all the elements are consistent with each other and if you are following the right direction. A good brand awareness means being always recognizable, through the use of physical characteristics that remain unchanged over time (or that vary a little) and being able to make communication more in line with our target and brand personality. This leads the brand to be more credible and to be able to create a community made up of people who share our values and our culture, that appreciate our history and that want to buy our products.
If, on the other hand, you are creating a brand, it is essential to identify all the elements that make up the brand identity to start on the right foot and be convincing.
Let's see a few examples in the luxury industry for each element of the brand:
Physical characteristics:
Tiffany blue
Chantecler yellow
Personality:
bold and elegant like Bulgari
refined and formal like Van Cleef & Arpels
Relation:
customer care and trust in Cartier
personal tales with Pandora
Culture:
made in Italy by Buccellati
Christian religion of Amen
Reflection:
young boys of Dodo
successful men of Patek Philippe
Self-image:
wealth and power of Rolex
Harry Winston's exclusivity
To identify your brand's elements, ask yourself these questions:
Physical characteristics:
what are the physical characteristics of your brand (name, logo, font, colors,

packaging)?

Personality:
what is your brand's character and its way of communicating (tone of voice and language)?
Relation:
what kind of relationship is established between your brand and your customers, and how is it?
Culture:
what are the values and principles of your brand?
Reflection:
what are the target customers of your brand (target audience)?
Self-image:


how do customers feel when they use your brand?
AUTHOR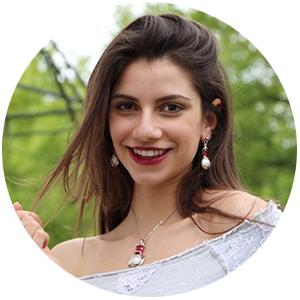 Dalia Lombardi
Jewelry Marketing Expert